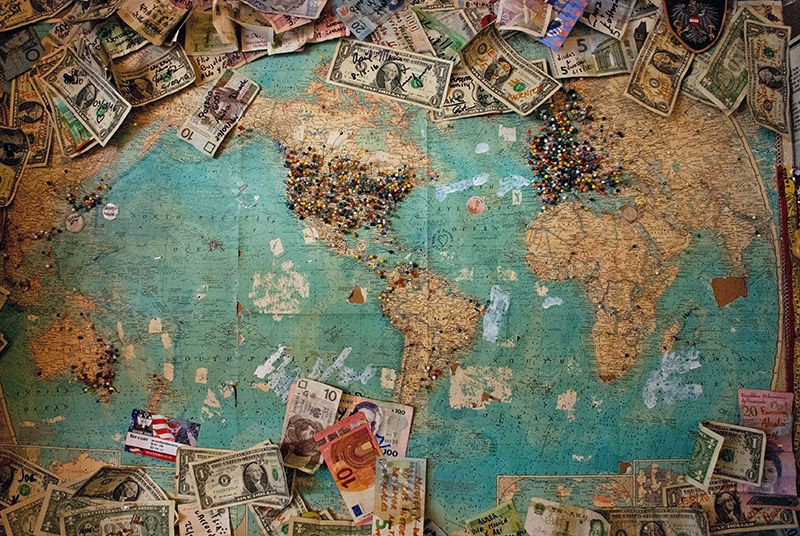 Where Can I Get the Best Exchange Rate in Canada?
If you're looking to convert the money in your bank account, send money overseas or visit another country, you need a way to exchange your currency. Your bank might have a currency exchange service, but some banks charge an exchange fee. Online exchange services often charge a fee or simply don't offer the best rate for your money. When you're dealing with cash, you need to maximize the value of your currency as much as possible. How do you know you're getting the best exchange rate in Canada?
Compare Exchange Rates from Different Services
Use the calculator on our front page to see our exchange rate in seconds. Type in the number of Canadian dollars that you want to convert, then choose the new currency from the drop-down box. Our calculator immediately provides the exchange rate and the amount of money that you'd receive.
If you want to compare our rates, check out different exchange services and see how much they offer. Reputable exchange services make it easy to see their rates. Avoid exchange services that hide their rates or don't let you see how much you'll get before conversion–they probably charge fees on top of it.
Look For a Service with the Best Rate Guarantee
Reputable services offer a Best Rate Guarantee to ensure that you get the most out of your currency. When you exchange your currency with Interchange Financial, we'll match any better rate that you find from a legitimate service. We're not trying to make money off you or give you an unfair deal–we're just here to provide an essential service for people who want to exchange their Canadian dollars. Let us know if you find a better rate anywhere before you finalize the exchange.

Find a Service That Doesn't Charge Fees
Services that charge fees aren't necessarily better. In fact, a currency exchange service shouldn't charge you to use your own money. Interchange Financial allows you to transfer currencies between bank accounts and convert your Canadian dollars to cash in another currency–no fees required. What you see on the calculator is exactly what you get.
Look For a Service with a Long History
In recent years, countless currency exchange services have popped up online. Just because a service is new doesn't mean it's illegitimate, but services that have been around for years are more likely to give you the best rate for your money. These services are dedicated to helping customers instead of making a quick buck now that international travel is more popular than ever.
Interchange Financial has served customers in Canada for over twenty years. In that time, we've gathered experience and knowledge that enables us to provide the best service for our customers. We've helped over 500,000 clients save over $100 million–that shows you how dedicated we are.
Unlike online-only services, Interchange Financial has physical locations in New York and Ontario. If you're still not sure if we're the right service for you, visit us in person and talk to one of our experts. We're happy to answer your questions at no charge to you.
Find a Service That's Transparent About the Exchange Rate
The exchange rate from U.S. dollars to Canadian dollars is always changing. For example, the exchange rate on July 2, 2021 was 1.246 CAD for 1 USD. By July 16, 2021, the rate had jumped to 1.261 CAD for 1 USD. Interchange Financial keeps you updated on the current exchange rate and factors that might have contributed to it. Combined with your own research, you'll see that we offer the best exchange rate in Canada.
Of course, the exchange rate is different for other currencies. Do some research on the country's economy to see if our rate looks accurate or not. We offer live transaction rates so you're always getting the most accurate rate at the time of your exchange.

Learn More About Interchange Financial
At International Financial, we offer cash exchanges with in-person pickup or home delivery. We also offer bank account transfers with no fees. We can convert your money into U.S. dollars, Japanese yen, Mexican pesos, British pounds and other global currencies. Get in touch with us today to learn more about Interchange Financial and how we offer our customers the best exchange rates. We offer customer service online, in person and over the phone.
Use this Currency Converter to get a quote and the latest exchange rate immediately.
You can use this currency converter tool get any type of quote. Select the Account to Account or Cash tab on the currency converter depending on whether you are doing an electronic or cash conversion.
Minimum $500 To book rates for amounts over $100,000 please
contact us
We are not currently purchasing this currency.
Minimum $500 To book rates for amounts over $100,000 please
contact us
We are not currently selling this currency.
Minimum $100 To book rates for amounts over $5,000 please
contact us
We are not currently purchasing this currency.
Minimum $100 To book rates for amounts over $5,000 please
contact us
We are not currently selling this currency.