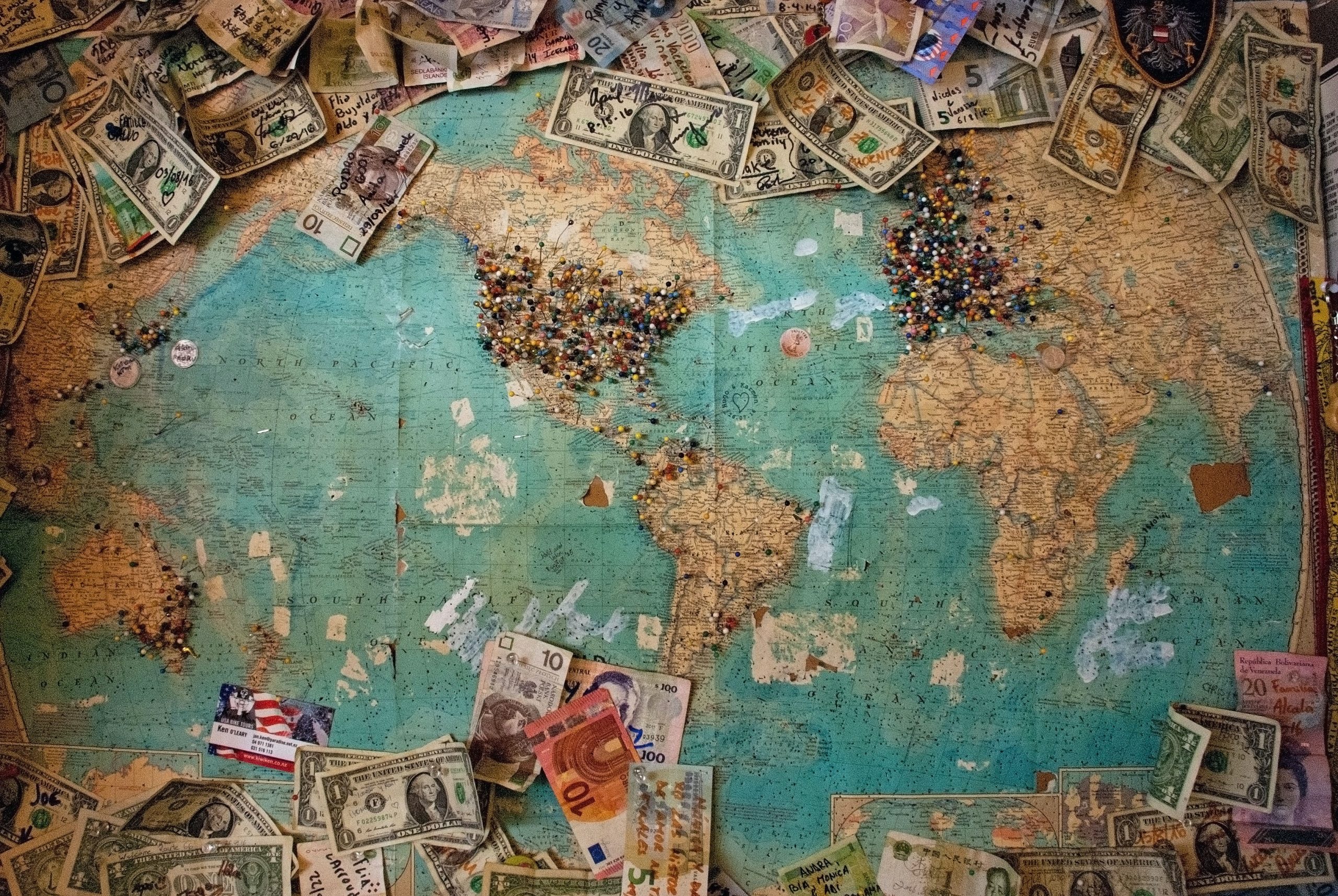 At Interchange Financial, we pride ourselves on making international money transfers as easy and stress-free as possible. We understand that sending money to friends, family, or business partners overseas can be a daunting task, but our goal is to simplify the process for you.
Here's how you can send money internationally with Interchange Financial.
We make it easy to get started by signing up for an account on our website. Once you log in, you'll need to answer some basic questions to we can get to know you.
Use your existing username and password to access your Dashboard.
Step 1: Initiate Your Transaction
Once your are logged in, click on Send Money to start your transaction.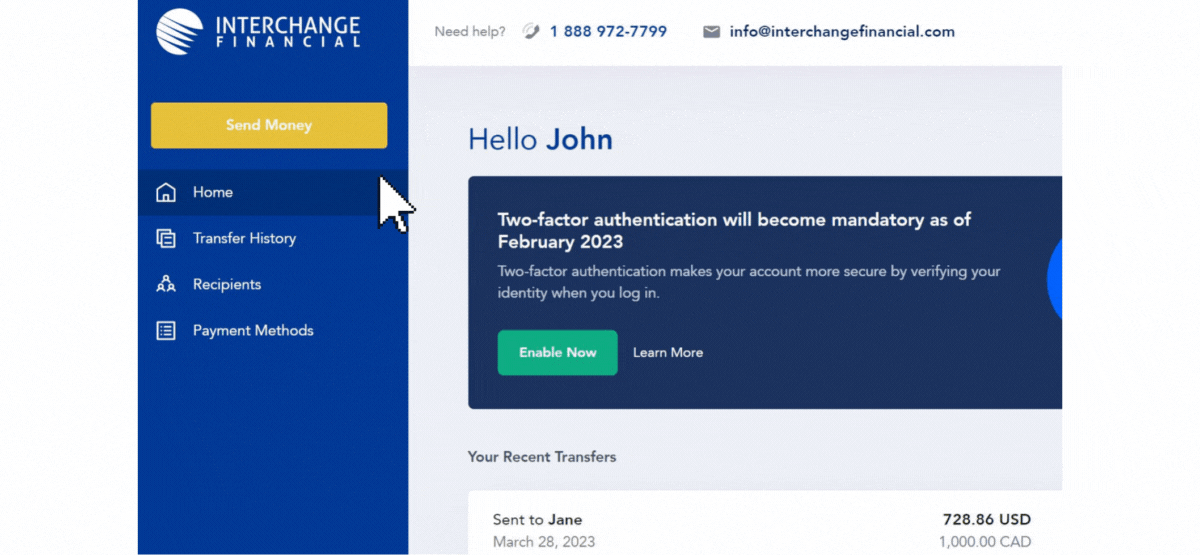 Step 2: Choose the Currency and Amount
We offer payment solutions in various primary currencies globally, and our priority is to offer you the most favorable rates. All you have to do is select the currency you wish to send and input the amount. You'll see our live exchange rates so you can be certain that you are getting the best deal.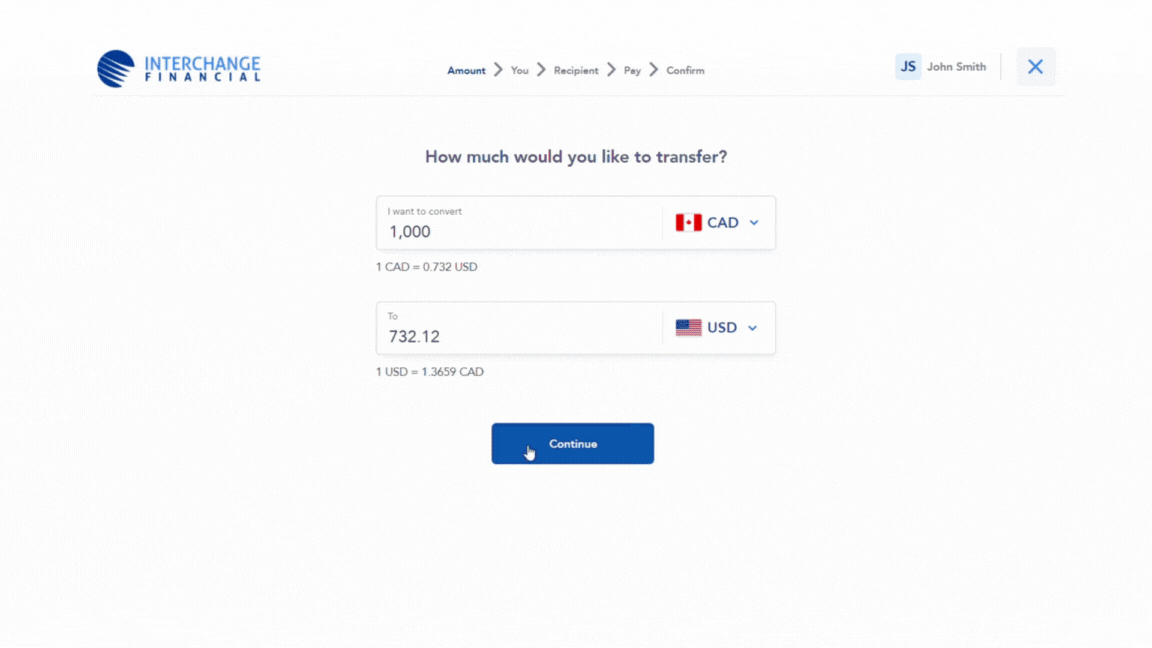 Step 3: Enter the Recipient's Details
To send money, we'll need the recipient's details, including their name, address, and bank account information. You can select an existing recipient or add a new recipient. You can easily enter this information in your account and double-check everything before you confirm the transfer.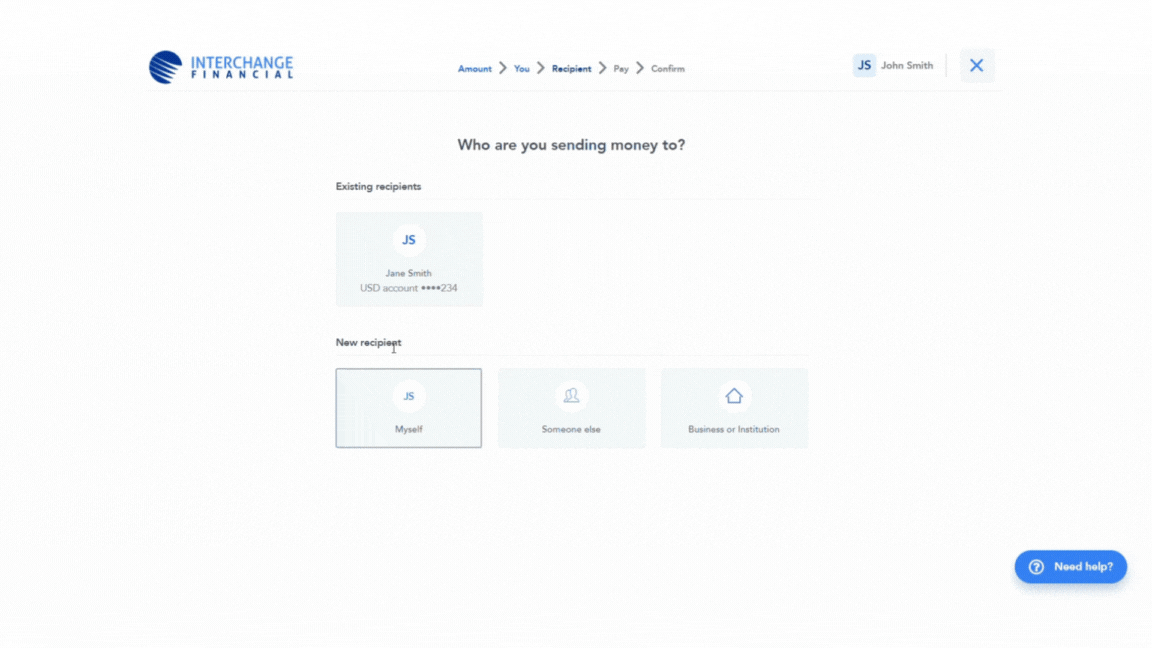 Step 4: Pay for the Transfer
We accept a variety of payment methods, including bank transfers, debit cards, and Interac e-Transfer, to make paying for your transfer as convenient as possible. Once you've paid, we'll take care of the rest.
Note: Interac e-Transfer is available for same or next day payment for transactions up to $2,500 CAD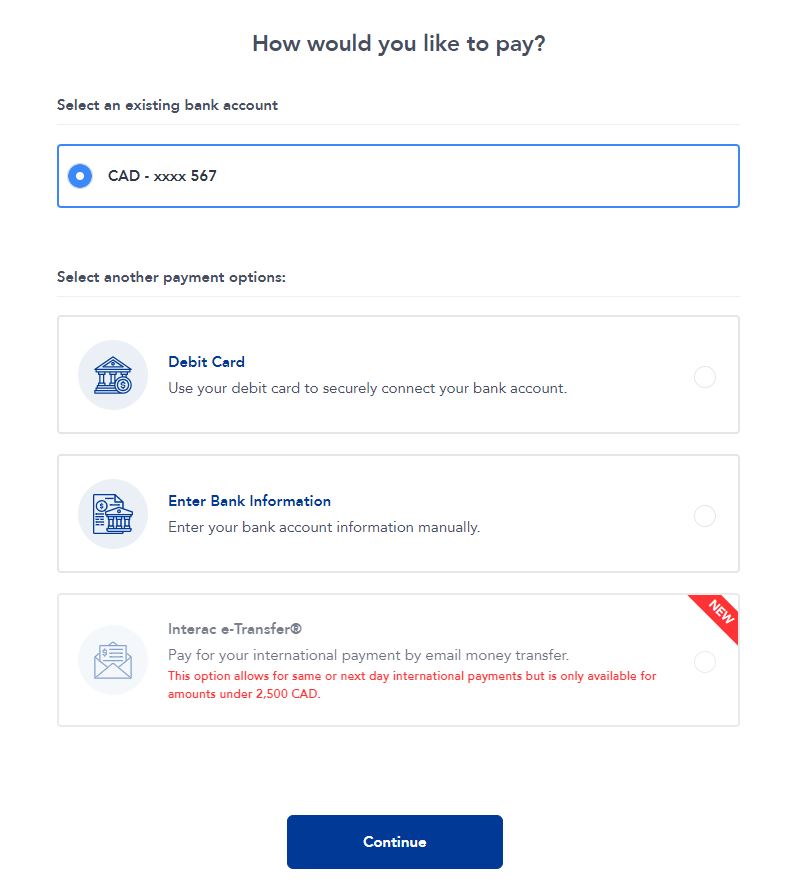 Step 5: Confirm your Transaction
Review the summary of your transaction and click "Confirm." If you would like a payment Reference number to be included with your transaction, you can now enter it in the space provided.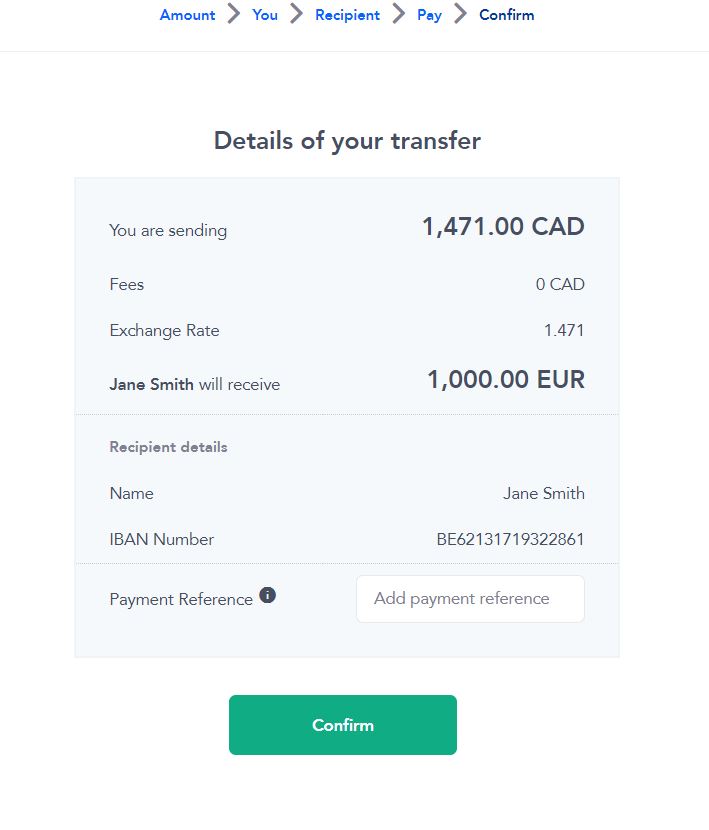 That's it! You'll receive notifications about your transfer, including when it's initiated and when it's been completed. Your payment will be sent to the recipient's bank account in 3-4 business days.