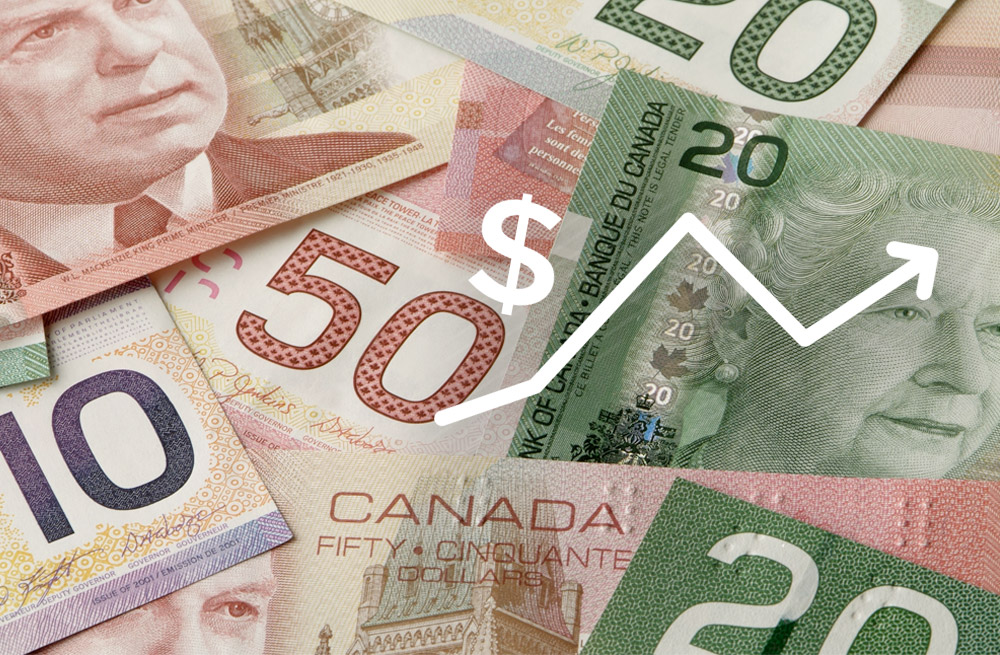 The Canadian dollar remains at near 13 month lows despite the fact that the broader markets are taking a cautious breather from the risk-off mode of the last few days.  Stocks are up modestly following three days of heavy losses amid apprehension about tightening monetary conditions as well as fears about the impact of Omicron on global economic activity.  Oil has also recovered some of yesterday's losses.  Even treasury yields are perking up after a significant slump in response to a potential economic slowdown.  But not the Canadian dollar, which is unchanged from yesterday, and remains near 13-month lows. 
USD to CAD
is currently at 1.292 (
CAD to USD
is at 0.774).  Certainly, the new wave of closures and restrictions across the
country
are weighing on the loonie.  But the problem for the Canadian dollar is more macro than just what is happening in Canada.  The current environment just does not present a lot of good possible outcomes the Canadian currency in the short term.  On the one hand, if Omicron gets worse than expected globally then lower oil prices and the risk-off environment that would put pressure on the Canadian dollar.  On the other hand, if the Omicron wave passes quickly then we are back to the inflation and rate hike cycle that also poses an uncertain environment for the Canadian dollar.  Regardless, while the direction of the exchange rate is unclear for the remaining few days in 2021, we can certainly expect higher than usual volatility in USD to CAD.