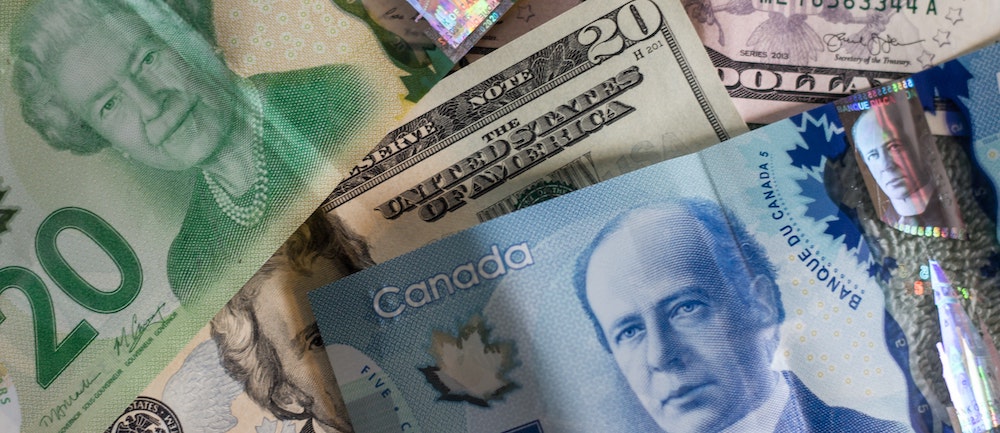 The Canadian dollar, which had been slumping all week, is rallying this morning and has regained some of its losses over the last few days.  The loonie is up over 0.6% this morning after gaining a similar amount during the course of the day yesterday.  
USD to CAD
is currently at 1.259 (
CAD to USD
at 0.794).  The Canadian dollar's move this morning comes amid a broad rally in all risk currencies as sentiment has turned modestly positive and stocks are trading up for the first time in four days.  Also, helping the Canadian dollar is a bump in oil prices which had been down yesterday.  But the Canadian dollar rally actually started yesterday after a speech by Bank of Canada Governor Tiff Macklem, where he laid out, for the first time in some detail, the Bank's plans for pulling back on pandemic-related monetary stimulus.  He confirmed that the policy rate was not expected to be raised until the second half of 2022.  The new point raised was that the Bank intends to raise rates before entirely winding down its bond buying program.  That means, that the current plan is for the bank to slowly reduce purchases between now and the second half of 2022 so that at that point it is only purchasing enough bonds to replace its maturing holdings.  The details were interesting but the move up in the Canadian dollar was mostly a reaction to the fact that the Governor did not address the possibility of pushing back its plans for reducing monetary stimulus, as some had expected him to do in response to mixed economic signals and the damage caused by the fourth wave.  Many now expect the next reduction in asset purchases by the Bank to come
as early as October
.  Further fueling the view that cuts will begin in October is this morning's jobs report which showed that hiring in August was above expectations in Canada.  The
Interchange Financial Consensus Forecast
remains that the Canadian dollar will be holding these same levels (around 1.260) for the near future.