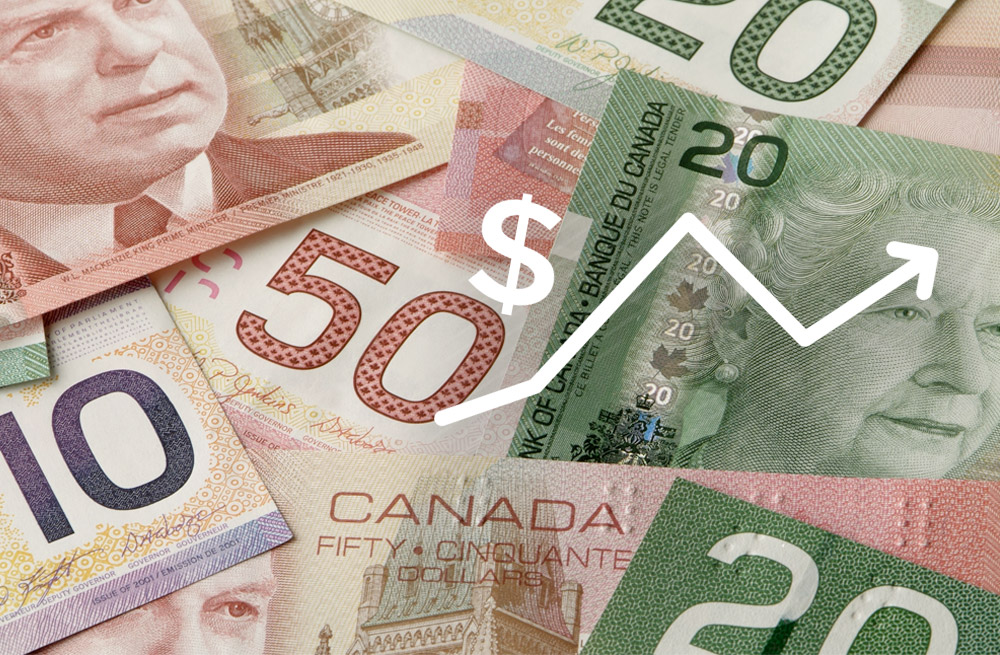 The US dollar to Canadian Dollar exchange rate reached an 18-month high when it surged passed 1.30 on Thursday.  The USD/CAD rate is currently sitting at 1.2948 (CAD/USD 0.7722).
Seesawing commodity prices and decoupling of the correlation between the Canadian dollar and oil prices has prevented the Loonie from gaining strength.  But more fundamentally, with equity markets, cryptocurrencies and other riskier assets taking a thumping, the USD dollar is benefiting from large inflows as investors seek out safety.
On a monetary policy front, investors don't believe that the BoC can afford to be as aggressive as the FED and that the US dollar will benefit from a positive interest rate differential in the long term.  This was reinforced by comments from the BoC's deputy governor who indicated in a speech on Thursday that they will be watching the impact of the rates increases on the housing market closely before moving forward with additional rate hikes.