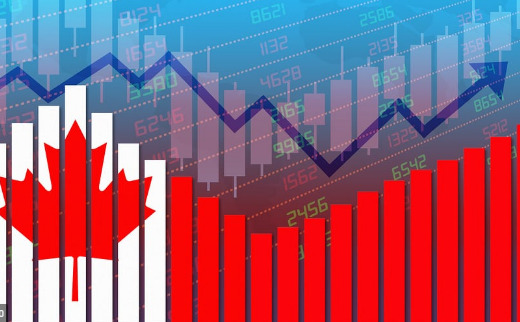 The Canadian dollar gained strength from rising equity and oil prices and finished the week at a 3-week high against the US Dollar.  The US Dollar to Canadian dollar exchange rate is currently sitting at 1.2722 (USD/CAD 0.7680).
The S&P 500 closed higher on Friday snapping a devastating seven-week losing streak for equities.  Oil prices also rose just over 6% for the week. The Canadian dollar is a benefitting from a gradual move away from a 'risk off' sentiment.
The shift towards a more optimistic (or at least less pessimistic) economic outlook globally, was a result of a mixed bag of positive economic news that came out this week.  Better-than-expected earnings reports from Wall Street, strong US consumer demand , along with news that US inflation cooled somewhat in April, all helped calm investor jitters.  But perhaps the most significant news was that the US Federal Reserve meeting minutes indicated that the bank would likely not go beyond the half-percentage point increases, anticipated by the markets, in each of its next two meetings.
Here at home the Bank of Canada is widely expected to raise rates by 50bps again next week, taking the overnight rate up to 1.5%.   If the bank stokes more inflation fears and his hawkish in its language, indicating more interest rate hikes, then the Canadian dollar may gain against the USD at least for the time being.