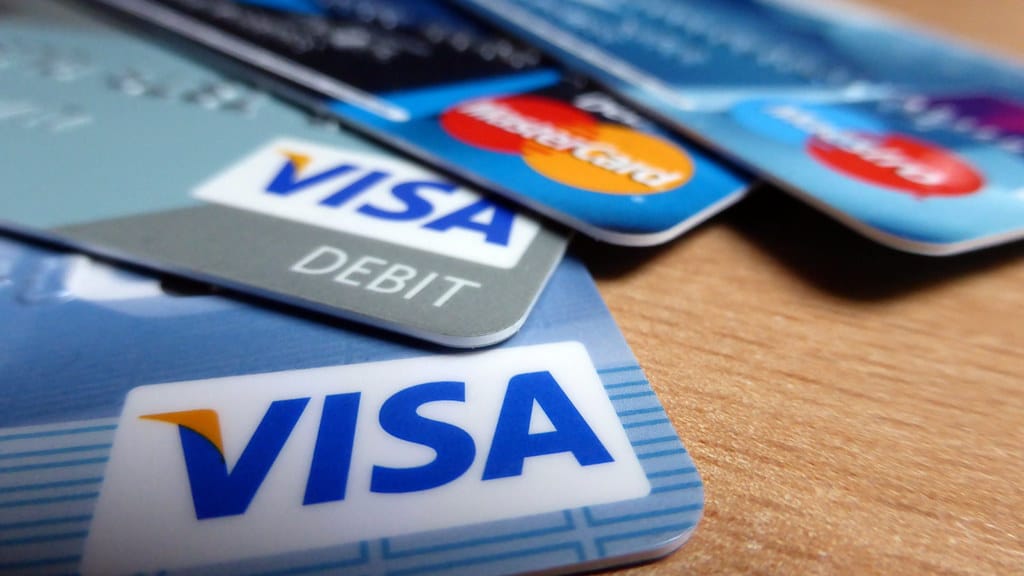 One of the most common questions asked about the exchange rates and travel is whether credit cards should be used when travelling outside of Canada.  And the answer is… mostly no and sometimes yes!
Credit cards used outside of Canada typically incur two charges; one of them is explicit and the other is hidden.
Unfortunately, you won't be able to use your credit cards just as you would at home. In most cases, using your Canadian credit cards abroad will cost you in two ways:
1. You will be charged a foreign transaction fee
First, banks charge a "foreign transaction" fee of up to 5% for most charges incurred outside of Canada. This is the explicit charge and varies depending on your credit card and bank.
2. Credit card exchange rates are generally not favorable
Second, credit cards covert your expenses into Canadian Dollars but do it at an exchange rate that is generally not the most attractive option available. As an example, using your credit card in Europe to make purchases in euros may incur an additional 1% to 3% depending on your credit card company and bank.
What is the alternative to credit cards?
If you've decided not to use your credit card, you may be wondering what a good substitution could be. Here are two great alternatives you can use to replace your credit card:
1. Use a currency exchange service provider
Find a reputable currency exchange service provider that will never charge you fees on currency exchange and will always provide rates that are better than those provided at banks and credit card companies. Here are some tips on how to find one.
2. Order currencies online
You can use our Order Currency Online to order currencies online for free delivery anywhere in Canada at the market's best exchange rates. Order Currency Online is an innovative service that has received lots of positive attention in the press recently and was recently featured in Yahoo! Finance.
What is not a good alternative to credit cards?
There are a few options out there that are not so great when it comes to choosing alternative options to your credit card. The following are two options that will not be so advantageous to you:
1. Using non-recognized foreign exchange companies
In general, using foreign exchange companies that are serving primarily tourists or are not recognized and reputable will get you exchange rates that are inferior to all other available options.
2. Using your debit card
Maybe you're considering using your debit card instead of your credit card on your travels. Unfortunately, using your debit card to withdraw foreign cash is not any better than just using your credit card.
Your best option for foreign currency exchange is to plan ahead
It can be difficult to know what form of currency will be most beneficial to you while traveling. If you want to save money and get the best exchange rates, the best option for foreign currency exchange when travelling is to estimate your foreign exchange needs ahead of time and buy it at a reputable place in Canada before you travel. This way you will get the best exchange rate and not pay any fees or service charges.